Photo Chemical Machining & Specialist etching
Here at NEL, we are specialists in Photo Chemical Milling.
We provide a precise metal removal process utilising chemical etchants for high-quality component fabrication.

The flexibility of the process means that we can offer a range of techniques depending on the materials and the product, manufacturing simple or complex designs. Used widely in electrical and electronic engineering the process can be applied to all other industries utilising most metals and alloys from 0.05mm to 2mm thickness.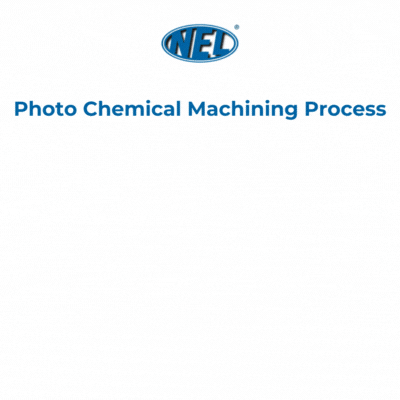 Committed to excellence, innovation, continuous process improvement and environmental protection, NEL provide a flexible, cost-effective service producing quality precision engineered metal components for a wide range of industries world-wide.
Highest Quality, Fast Service
Our manufacturing methods assure the highest quality and fast service, whether your idea is in your head, sketched or already in a digital format, working with our technical team using latest AutoCAD Fusion 360 design software will quickly turn your idea, design or product into reality.
The unique process has low tool-costs and by using state of the art CAD generated photo-tools we maintain high dimensional accuracy with controllable and repeatable results.
Even the most complex designs and the most difficult materials can be chemically machined to very tight repeatable tolerances stress and burr free.
Our high quality and low cost manufacturing process is ideally suited to both volume production and rapid prototyping.
Photochemical machining benefits from a fast and efficient set-up, the process is flexible and our techniques can be applied to both ferrous and non-ferrous metals and alloys.
A completely stress-free process, the workpiece will not distort, is burr-free while mechanical and electrical conductivity of your material choice is unchanged.
We offer a true turn-key service with post machining heat treatment, material hardening, bending and forming capabilities as well as assembly operations.
Typical Applications Include:
Specialists in Photo Chemical Machining & Etching.
We have over 35 years of experience.