Neltex®
Fabric-based circuit technology.
Powering the Future,
One Thread at a Time
During the past 25 years, NEL Technologies have developed Neltex®, a patented fabric-based circuit technology which allows the creation of electronic circuits and assemblies in a true textile solution.
The resulting fabric circuits can be incorporated into garments using conventional textile joining techniques, e.g. sewing, lamination, fasteners etc.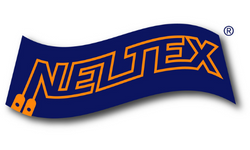 Neltex® turns conventional fabrics into printed circuit boards, sensors, switches and heaters for use in consumer electronics, communications, clothing, healthcare and defence.
The opportunities to incorporate Neltex® into your product are vast and varied, to support you NEL are open to discuss intellectual property licencing options and strategic partnerships.